A Recap of the 86th Texas Legislative Session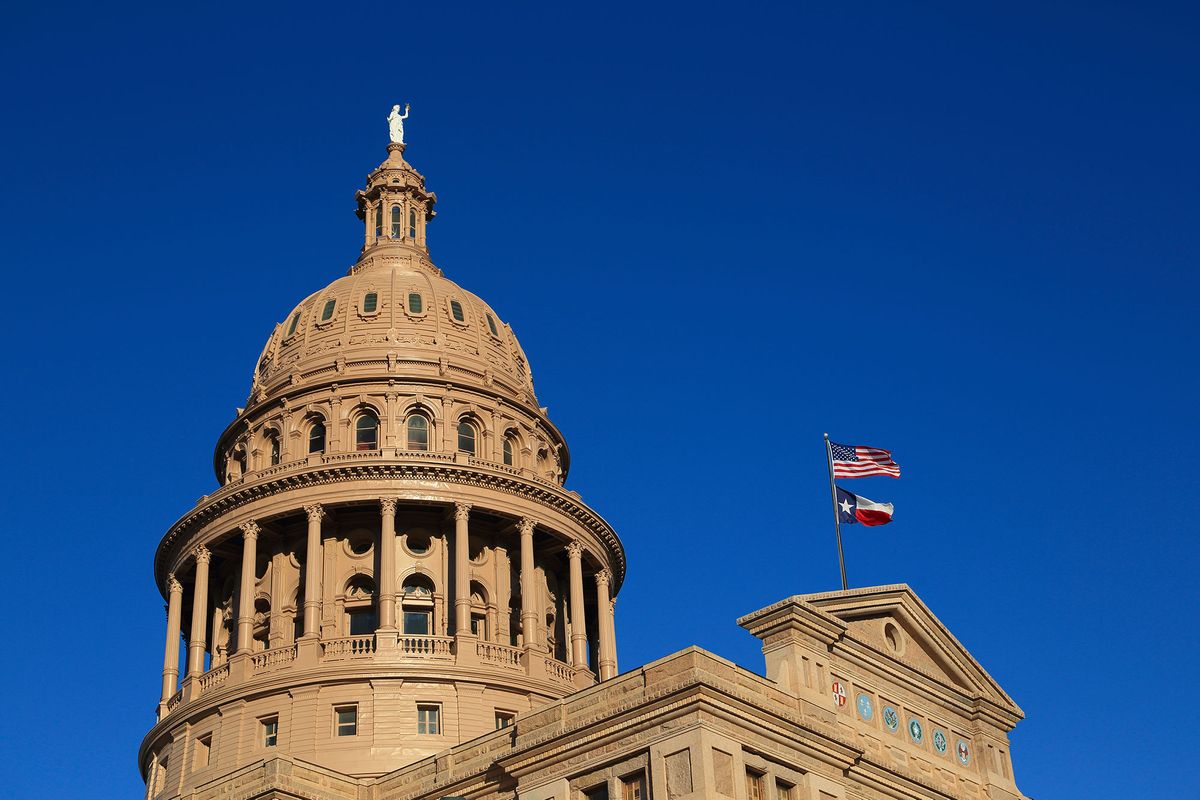 Overview
Every two years, state lawmakers flock to the Texas State Capitol in Austin to serve the people who elected them, passing legislation and debating issues intended to move the state — and its citizens — forward.
After 140 days of work, Texas legislators concluded the 86th biennial legislative session with a streak of high-profile bipartisan bills sent to Governor Greg Abbott's desk, while avoiding the many pitfalls that threatened to derail their efforts. In stark contrast to the high-profile feuds which highlighted the previous session, the 86th session saw passage of multiple top-priority pieces of legislation, providing big wins on both sides of the aisle. While not short on controversy, the session was historically productive, addressing issues ranging from school finance reform, to property tax reductions, and disaster preparedness. With the 86th session officially in the books, legislators are returning to their districts and their regular lives, as Governor Abbott begins the process of finalizing over 1,000 bills passed by the legislature.
Agendas
The 86th session gaveled in quietly in January; following last November's elections, legislators returned to Austin to the unanimous selection of Rep. Dennis Bonnen as the new Speaker of the House, who replaced longtime Speaker Joe Straus after his retirement last session. With both Governor Abbott and Lieutenant Governor Patrick retaining their positions after the midterm elections, the first month of session began with the top three statewide officials presenting a united front. Together, they pledged to address a wide range of issues, including statewide priorities such as reigning in property taxes, improving school finance, and increasing teacher pay.
The quiet did not last long, as Governor Abbott set a high bar by officially announcing an ambitious scope of legislative priorities during his State of the State address in early February. In front of leaders and constituents from across the state, Governor Abbott declared property tax reform, school finance reform, disaster preparedness and recovery, increased teacher pay, and mental health initiatives all as top priorities for the session, giving the issues special 'emergency item' status. All the while, legislators were tasked with their regular duty of setting the state budget for the next two years, coming in at over $250 billion.
As the session began to pick up steam, some policy areas found common ground while others provided for intense debate including a proposed sales tax increase to offset property tax cuts, abortion and religious freedom bills, and the confirmation of David Whitley as Secretary of State. While these issues proved divisive, they did not break Governor Abbott, Lieutenant Governor Patrick, and Speaker Bonnen's coordination, who stayed in lock-step throughout the 86thsession.
The final weeks of session saw the traditional race to the finish line, with the legislature passing a whirlwind of bills and resolutions before sine die. In the last days, the high-priority agenda outlined in January and February was realized, with lawmakers sending bills addressing the budget, property taxes, school finance, disaster funding, and school safety to Governor Abbott's desk. By the time of the final gavel, over 1,000 bills were approved by the legislature, which now await final approval by the Governor before becoming the law of the land.
Top Agenda Analysis
BUDGET– The final budget, which sets spending levels for the 2020-2021 biennium, was spearheaded by Senate Budget Chair Jane Nelson and House Appropriations Chair John Zerwas, and totaled $250.7 billion in federal, state, and local spending as it was sent to Governor Abbott's desk. The funding bill, buttressed by cautiously optimistic fiscal estimates, saw a 16% increase in overall spending to support priorities across the state. Highlights of the bill include:
· $94.5 billion in school funding, including an overall increase of $6.5 billion, with an additional $1.6 billion earmarked for teacher pay raises;
· $5.1 billion in funding to buy down property tax rates across the state;
· $84 billion for health and human services programs, a roughly 1% increase; and
· A $6.1 billion withdrawal from the state "Rainy Day" fund through a supplemental budget bill to address unfunded spending from the 2018-2019 biennial.
PROPERTY TAX REFORM– In an effort to curb the growth of local property taxes, the legislature approved language effectively capping the rate local governments can increase tax rates without seeking voter approval. With the passage of the bill, cities and counties are limited to increasing their property tax rates by 3.5% annually before triggering a voter referendum on the increase. Similarly, school districts are now capped at annual increases of 2.5% before requiring voter approval. The property tax legislation also includes provisions enabling chief appraisers to maintain lists of free services available to taxpayers wishing to appeal their property tax values, eliminating conflicts of interest on Appraisal Boards, and improving notification of taxpayers who qualify for exemptions. While many legislators are praising the bill's caps on tax growth, the bill did draw opposition over concerns that it would limit local governments' ability to fund needed services in their districts.
SCHOOL FINANCE REFORM– Following a 2016 Texas Supreme Court decision that the statewide school finance system was constitutionally inadequate and general public disapproval of the 'Robin Hood' system of payments from richer school districts, the legislature rewrote the school finance process. As passed, school finance reform matches the budget in providing $6.5 billion to improve public schools and boost teacher salaries, and lowers school district taxes by $5.1 billion. This effectively increases overall funding per student and reduces necessary reliance on the Robin Hood system. Additionally, the bill includes full-day pre-K for eligible students, incentives for dual-language and dyslexia programs, and provisions to develop teacher merit pay systems. While a major win for Governor Abbott, Lt. Governor Patrick, and Speaker Bonnen, some observers have questioned the sustainability of these changes and how legislators will be able to pay to maintain them in the future.
STATE FLOOD INFRASTRUCTURE– In the wake of Hurricane Harvey, lawmakers prioritized implementing recovery efforts and developing infrastructure to better prevent future flooding. To do so, the legislature approved a withdrawal of $1.7 billion from the state Rainy Day fund, directed to the creation of the Flood Infrastructure Fund, a dedicated fund specifically designated to mitigate flood risks, and the Texas Infrastructure Resiliency Fund, which is made up of four separate accounts addressing specific disaster concerns. Additionally, the legislature passed language to establish guidelines to assist local officials in addressing disaster response and recovery, including the management of debris removal.
SCHOOL SAFETY AND MENTAL HEALTH– Following the tragic school shooting at Santa Fe High School in 2018 and a rash of school shootings across the country, the legislature enacted a sweeping school safety initiative to reduce the risk of future shootings. SB 11 by Sen. Larry Taylor has been sent to Governor Abbott's desk and includes provisions requiring specific training for school resource officers, strengthening mental health initiatives in schools, setting requirements for classroom access to electronic communications in the event of an emergency, and the creation of teams to identify possibly dangerous students. Additionally, the legislation incorporated language from SB 10 by Sen. Nelson related to the establishment of a Texas Mental Health Consortium, which died on the House floor during the last days of session. The goal is to bring psychiatrists together with pediatricians in an effort to expand access to mental health services for children and adolescents.
Other High Profile Item Analysis
Several high-profile issues emerged over the course of the 86th session.
Repeal of the Driver Responsibility Program– The Driver Responsibility Program, which was long accused of trapping indigent traffic violators in a cycle of debt, was repealed and replaced by the legislature. The replacement system removes yearly charges for owed traffic violations, and instead adds an additional $2.00 to annual insurance fees, increases state traffic fines anywhere from $30 to $50, and boosts fines for DWIs. The funds raised will be diverted to trauma care through regional hospitals and emergency service providers – a key to passing the bill – providing what legislators tout as a more sustainable source of funding which is also estimated to provide more funding overall.
Religious Freedom 'Save Chick-Fil-A'– Following efforts by the San Antonio City Council to block the fast food chain Chick-fil-A from opening a restaurant in the San Antonio Airport over LGBTQ rights concerns, the legislature engaged in fierce debate over legislation to prevent government action against religious convictions, which was ultimately sent to the Governor's desk. As initially filed, the bill prevented government retaliation against an individual based on that "person's belief or action in accordance with the person's sincerely held religious belief or moral conviction, including beliefs or convictions regarding marriage." After drawn-out and tense debate, the language was ultimately altered to match existing religious freedom statutes, but still drew significant opposition before finally being passed.
Teacher Pensions– Often overshadowed by the prioritized school finance bill, Texas lawmakers provided a boost to public teacher pension funding, as well as a one-time extra monthly payment of $2,000. Pulling $1.1 billion from the state savings account over the next two years, the legislature passed legislation to gradually increase contributions to the pension fund through the year 2024. This legislation makes the pension fund actuarily sound, meaning it is capable of paying off its debts in less than 31 years, while boosting resources for retired teachers, many of whom do not participate in Social Security and have faced steadily increasing costs of living.
Raising the Smoking Age– As part of nationwide efforts to reduce the use of tobacco products, the legislature passed an increase to the legal age to buy tobacco. Under the legislation, the legal age to purchase tobacco has been raised from 18 to 21 throughout the state, with an exception for military personnel. Once Governor Abbott signs the bill into law, Texas will become the 14th state in the country to raise the legal tobacco purchasing age to 21.
Sales Tax Increase [Failed]– In an effort to provide additional funding to pay for their high-priority property tax reductions, Governor Abbott, Lt. Governor Patrick, and Speaker Bonnen proposed increasing sales taxes by 1 cent statewide. While the proposal would have raised an additional $5 billion annually, it was met with resistance across the political spectrum, with many lawmakers unwilling to back the effort. The sales tax increase ultimately failed to gain the momentum needed for it to pass either chamber of the Capitol, and was abandoned in early May.
Lobbying Bans [Failed]– Efforts to curb lobbying by local governments and limit former members of the legislature from lobbying both picked up steam later in the 86th session, but ultimately failed to gain enough traction to pass either chamber. The local government lobby bill aimed to prevent local government authorities from using public funds to lobby state lawmakers on issues including bonds, taxes, and issuance of debt. Meanwhile, the former member lobby legislation sought to prevent retired members of the Texas legislature from lobbying their former colleagues for up to two years following their departure.
Election Ineligibility Penalties [Failed]– Following the national debate over election security and vulnerability to fraud since 2016, legislation was introduced in the Texas legislature which aimed to increase penalties for ineligible voters who went to the polls. The bill faced stiff resistance over concerns on its universal penalties, which would have been enforced even in situations where voters were unaware that they were ineligible. Critics argued this risked suppressing the votes of honest citizens, which ultimately led to the bill's failure to meet a legislative deadline in the House in mid-May.
Special Session
With the official end of session now in the history books, there is only one final question: will the Governor call a special session to address any outstanding issues? The most likely answer – much to the chagrin of state lawmakers – is maybe. While many of the top legislative priorities were addressed by the end of session, one issue which largely flew under the radar has come into full view: the renewal of the Texas Board of Plumbing Examiners, which is set to expire September 1st. The Board, which oversees licensing and education for plumbers, manages the licenses of 58,000 plumbers statewide, all of which would expire without legislative action. At issue is an ongoing debate on whether to abolish the agency and transfer its authority to the Texas Department of Licensing and Regulation or whether to maintain its position as a standalone agency. Due to the impasse, legislators failed to reauthorize the Board in any way, leaving it to expire under Texas sunset laws. Some are now calling for a four to five-day special session to address the issue, while others are arguing that the expiration should be allowed to proceed and that authority over plumbers should be left to local jurisdictions. While Governor Abbott previously stated that he will not be calling a special session following sine die, and that he could possibly use executive privilege to reauthorize the Board for two years, increasing pressure from plumbers to address the issue could ultimately force legislators to return to Austin.