Latest Twitter Updates:
Looks like a new all-time peak demand record was set in @ERCOT_ISO today between 5-6 pm with 74,916 MW of demand served, toping the old record set in 2019 by 96 MW. 👏 to every resource that showed up, persons working the lines, and operating the control rooms. #txlege #txenergy
It's spring maintenance season. Planned outages are necessary for generators just like tune-ups & oil changes are needed for your cars. https://t.co/NLrrhM4GA0
@sulkirk Lots of people play music on the course. It's a brave new world out there, gramps.
Generators have spent many millions ensuring plants can withstand weather extremes & diversifying fuel supply to run even if the gas system has issues. Time to ensure market design provides companies ability to recoup those costs & earn a reasonable return. https://t.co/3mz9xfsZQ9
"We just went through a cold weather spell just a few days ago. In that we normally would have expected to see several units have freezing problems, issues with their generators. We had none, zero. And that's showing up because of the work they've done to get us ready today." https://t.co/v0u15I5gop
TCPA member companies have invested more than $120m in winterization efforts to be ready for cold weather, and it shows. https://t.co/TYYTqNFIMa
Great day sharing weatherization & new technology with policymakers. Thanks to @Calpine, @nrgenergy & WattBridge for sharing their facilities & showing our winter readiness https://t.co/qrOLtPuxDf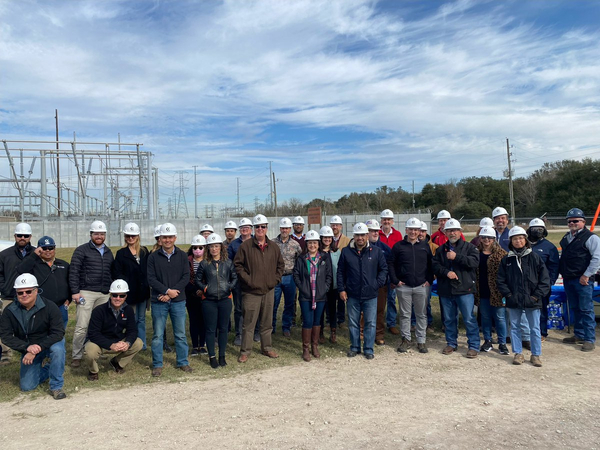 Great day with TCPA touring Houston area power plants. Winterization efforts are robust and well under way. Happy area lawmakers and staff were able to see first hand! https://t.co/xHa6rzXTcc
The overwhelming response these last few days to the deaths of Betty White, Sidney Poitier, and Bob Saget are proof of what kind of legacy a life of kindness leaves behind.